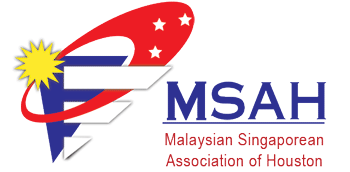 Fostering the Malaysian Singaporean Community
MSAH Community
The Malaysian Singaporean Association of Houston is extremely interested in integrating with the local Houston and Texas community. We would like to be a part of the local family and businesses and social organizations. From the year 2010 onwards, we will strive to expand our presence to serve both the community and the general membership. If you would like to volunteer to assist and/or to provide us with desired community projects, please feel free to contact any of the committee members.
MERIT AWARD
MSAH Merit Award is available to its members who are in elementary, middle and high school. The award will be presented during the National Day Celebration in August. Please login to the membership site and refer to the online application form for requirements and application deadline. Elementary, Middle and High School Merit Award application form is available online now.
Only online application is accepted now. Please login to your membership account below to apply.
Please submit any questions you have to scholarship@msahouston.org
---